As I continue working away on Barbara's biography (and have therefore temporarily placed blog entries on hold until I have finished), I wanted to honor her birthday in some way.  Please enjoy these newly added photographs, along with some quotes from Miss La Marr herself.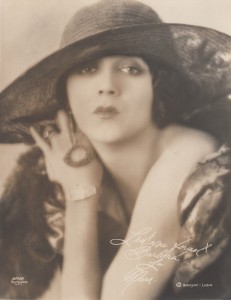 Once, when queried about her myriad marriages and love affairs, Barbara responded, "One loves to live only because one lives to love."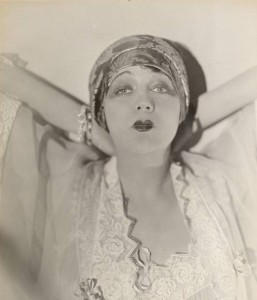 Barbara's tendency to live in the moment and her desire to fully embrace life often undermined her sense of reason.  "I cannot afford the luxury of regret or remorse," she declared.  (Photograph by Russell Ball.)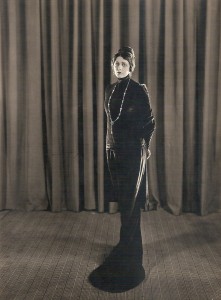 One of Barbara's cherished ambitions was, as she put it, "to be a great tragedienne and wield a dagger."  (Photograph by Milton Brown, circa 1921-22.)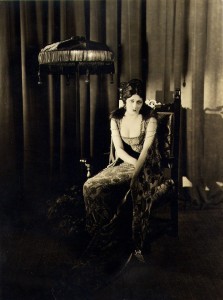 Barbara first became known to filmgoers through her portrayals of vamps—mysterious, wicked women adept at manipulating men.  She initially welcomed such typecasting.  "Part of the joy in being a woman," she teased, "is to exercise fascinations on the male."  (Photograph by Milton Brown.  Barbara is wearing one of her costumes from The Prisoner of Zenda [1922]).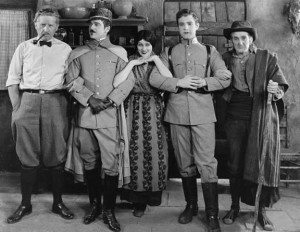 Contrary to Barbara's vamp image, she was a tenderhearted, considerate, hardworking woman, well-liked by directors, film crews, and her fellow actors.  "Artistic temperament is bunk," she insisted.  (Photograph taken on the set of Thy Name Is Woman [1924].  Pictured with Barbara are [left to right] director Fred Niblo and co-stars Wallace MacDonald, Ramon Novarro, and William V. Mong.)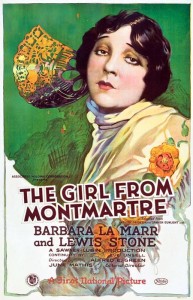 Barbara eventually sought to shed her image as one of the screen's leading temptresses.  Yet, despite having won acclaim for the sympathetic, "human" characters she played in several films, she was continually steered into what she came to regard as non-dimensional vamp roles.  Such roles had cinched her stardom, but ultimately destroyed her career as the public tired of vamps.  Plagued by weakening health, Barbara determined to prove herself and resurrect her career.  "I'm down, but not licked," she contended just before her final film went into production.  "The pageant they put me into almost snuffed me out, but I'm fighting for a chance to forget those idiotic pearl headdresses and feather fans…I hold the opinion that [acting] is something an actress should do."  (Film poster for The Girl from Montmartre, released the day after Barbara's death in 1926.)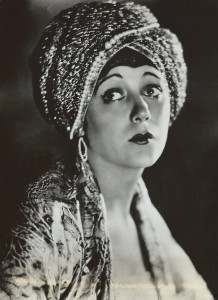 As she neared the end of her brief life of twenty-nine years, Barbara grew disillusioned with love, but never stopped craving it.  "I've always been in love, in love with the great ideal of love itself," she stated, "—something that too many men and women experience, something that makes us go on seeking through personalities and the years.  The world calls us fickle, but that isn't true.  We are merely the idealists of love, who search and very rarely find that for which we look." (Photograph by Lyman Pollard, circa early 1923.)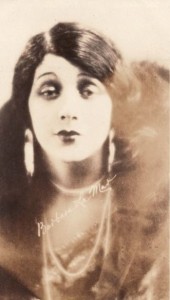 Throughout the trials and heartbreak that frequently characterized her life, Barbara's underlying spirit often shone through.  "I would not change my life," she averred, adding that her experiences had made her who she is.  (Photograph by Witzel.)
Happy Birthday, Barbara!
Barbara La Marr
July 28, 1896 – January 30, 1926